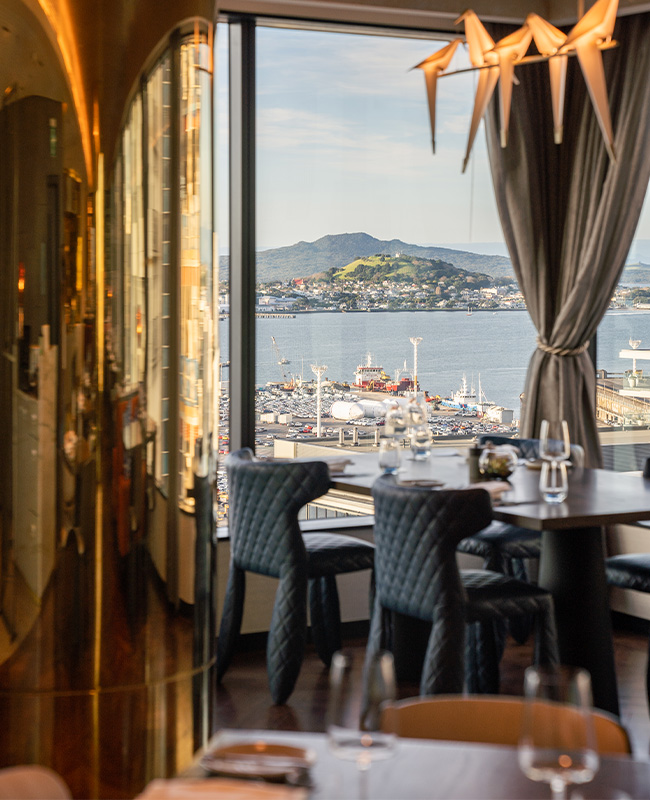 Harbour
Society
Harbour Society lives by the philosophy that eating and drinking should be enjoyable and relaxing.
Our ever-evolving menu is a contemporary chorus of flavourful and fresh dishes, with an emphasis on sustainability and seasonality.
Incorporating innovative techniques of wood-fired cooking, our chefs retain the purest flavours of each ingredient.
Everything is designed to share – in fact, it's encouraged.
Opening Times

Breakfast | Mon-Fri: 6.30am – 10.30am, Sat-Sun: 7am – 11am
Lunch | Mon-Sun: 12pm – 2pm
Dinner | Mon-Sun: 5pm – 9pm

Contact

67 Customs Street East, Auckland CBD | Level 15 of SO/Auckland

(+64) 9 379 1860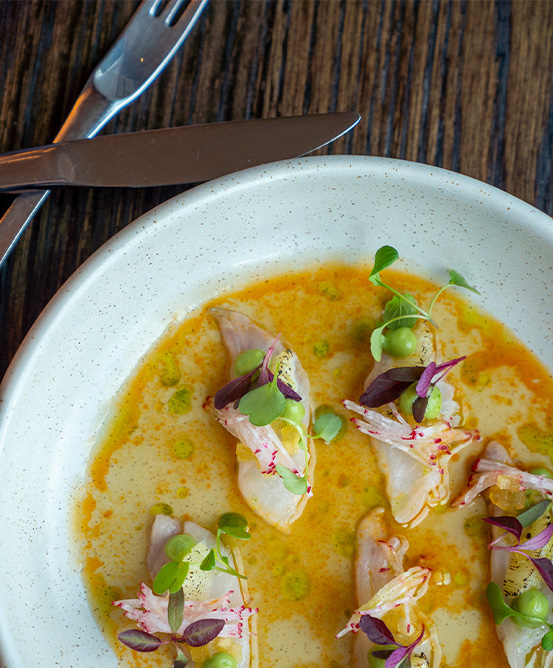 Our
Menus
Our menu is fresh produce-driven, innovative and adventurous with new seasonal additional to continuously excite.
Hi-So Bar
The only thing better than a vodka martini is one drunk with a view. Up on floor 16 sits HI-SO, a luxury rooftop bar with panoramic views of The Super City.
Javalab Cafe
Step out of the hustle and bustle of Auckland's central business district and be transported to an inner-city Parisian-inspired café.
Mixo Bar
Down in the lobby, a stylish bar, a creative cocktail artist and a decadent, vibrant atmosphere awaits.