Stay with Us
Ambient light guides you to one of 130 spacious, designer rooms and suites in the hotel. Each carries our emblem on the wall, designed by our Signature Designer Benny Castles, from New Zealand fashion house WORLD. Refresh and reconnect with cosy sheets, comfy beds, modern tech and a complimentary alcohol-free minibar in every room.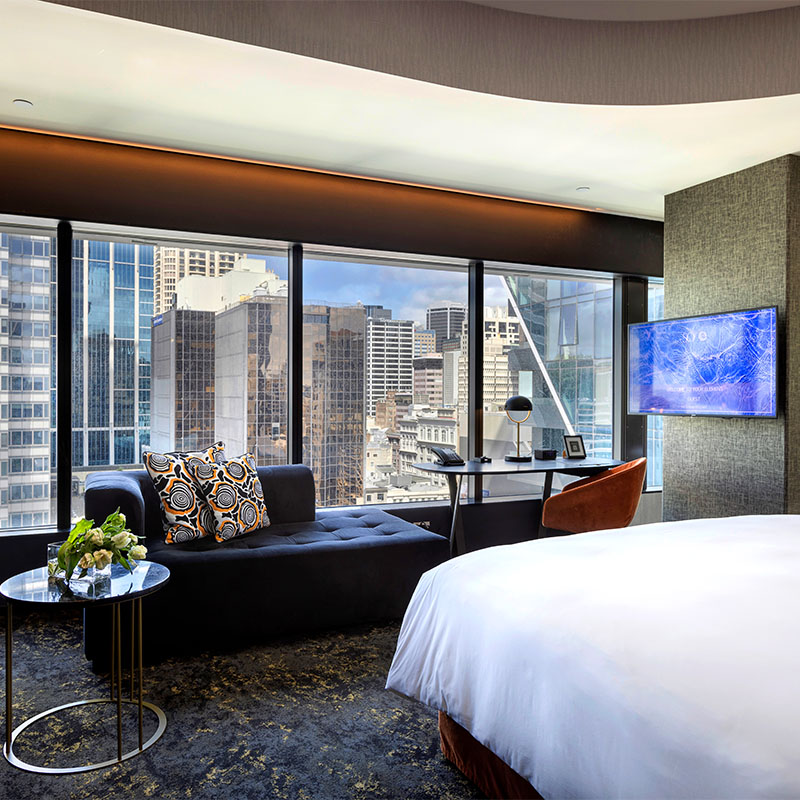 The
Bedrooms
Elegant, warm and basking in natural light, 109 bedrooms at SO/ Auckland embody the perfect base for stylish travellers on leisure or business.
The Suites
Experience the pinnacle of Auckland exclusivity, with luxury perks granted only to the 19 stunning suites spread across the hotel. Soak in stunning views of the harbour, indulge in the space of private balconies and separate lounge areas – this is the best of SO/ Auckland in one room.