Made by a design collaboration between Dutch interior designer Moooi and New Zealand fashion house, WORLD, SO/ Auckland leaves a bold and inspiring mark on the cityscape – a new scene in a neighbourhood where new meets old.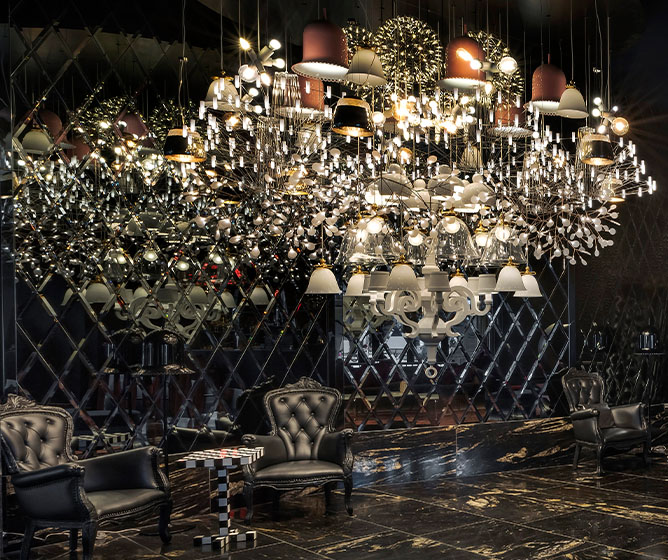 Moooi
Custom-made lighting composition made of a unique selection of Moooi's lamp collection.
Enter SO/ Auckland's spacious lobby and you'll find a custom-designed chandelier lighting the way – a classic with beauty and creativity at its heart.
A skillful assembly of diverse styles and complementary designs, the chandelier is made from a unique variety of Moooi's lamp collection.
Moooi's unique designs are curated throughout the hotel, adding a design flair and luxury that is both pleasing to look at and easy to find comfort in.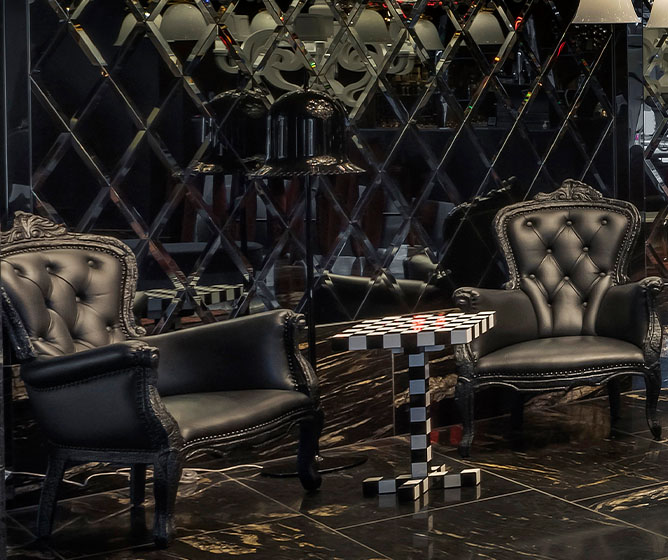 Moooi
Charleston Sofa
Designed and made with materials upholstered with dark brown skai, adding a vintage, warm impression for any setting.
Stationed in SO/ Auckland's lobby and HI-SO rooftop bar, this eye-catching sofa by Marcel Wanders studio is a conversation starter. Tall and majestic, with a slender and elongated finish, it looks great and feels even better.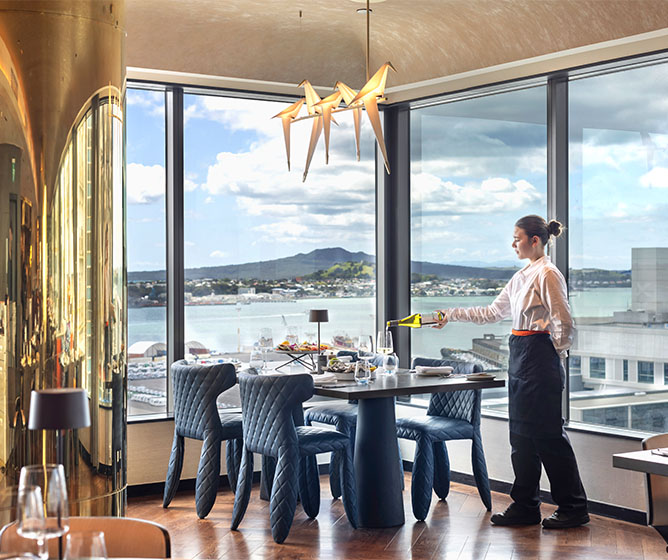 Umut Yamac from Moooi
Perch Light Tree
Captivating and poetic, elegantly hung from the ceiling, reminiscent of birds perched on a branch.
A variety of Moooi's bird-inspired lighting sit in our Harbour Society restaurant and HI-SO rooftop bar – elegant touches softly illuminating the interior, the perfect atmosphere to wine and dine.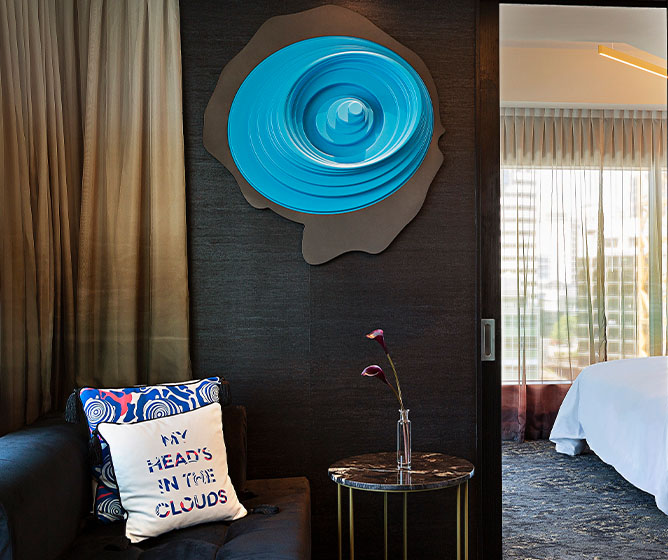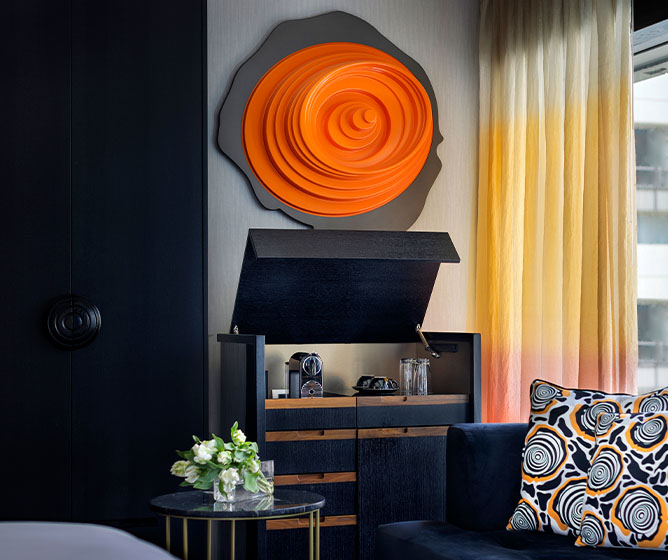 Benny Castles
Uniform / In-room art decor / Emblem
Designed by Benny Castles, Creative Director at New Zealand's renowned fashion house, WORLD, our uniforms and in-room decor are inspiring, charming and unique, drawing inspiration from the volcanoes that surround us.