SO/ Auckland
HI-TIMES feat. Pixie Lane & Miss B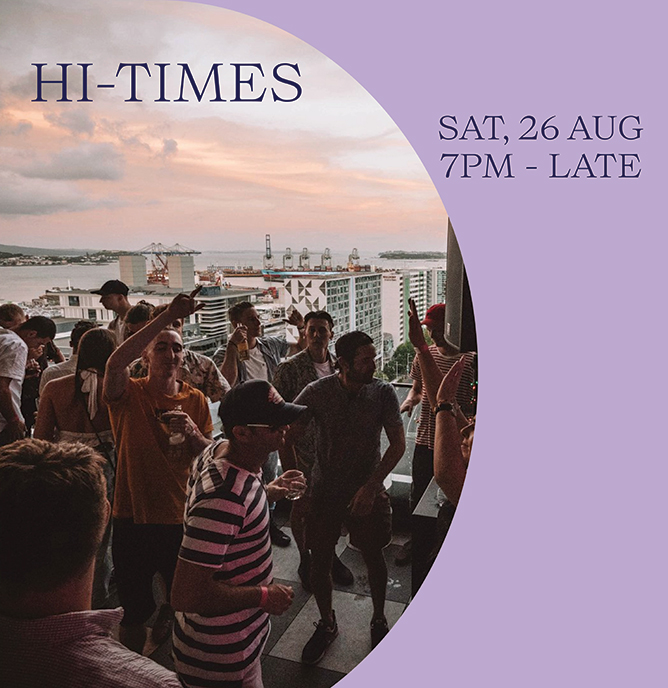 SO/ Auckland
HI-TIMES feat. Pixie Lane & Miss B
HI-TIMES is back with another fine edition of live DJ music! Resident DJ Dick Johnson, Murry Sweetpants joined by Pixie Lane and Miss B, we are in for another stellar night with top-notch rooftop tunage at HI-SO! Doors from 7pm, get in early to save your spot on the dancefloor, or why not treat yourself to a reserved VIP booth for your crew? Click the link below to grab your tickets!
https://www.undertheradar.co.nz/gig/85276/Hi-times-Ft-Pixie-Lane-And-MissB.utr
Ticket Purchase:
1.1. General Admission tickets and VIP booth tickets are available for purchase through our website or authorized ticketing partners.
1.2. All ticket prices are stated in New Zealand dollar (NZD) and are subject to a booking fee (BF) as specified.
Age Limit:
2.1. This event is strictly 18+ only. Attendees must present a valid government-issued ID (e.g., passport) at the entrance.
Entry and Security:
3.1. The event staff reserves the right to refuse entry or eject any attendee who fails to comply with the event's rules, regulations, or code of conduct of the Hotel, without any refund.
3.2. Bag checks and security screenings will be conducted upon entry. Prohibited items, including, illegal substances, and hazardous materials, will be confiscated.
Refunds and Exchanges:
4.1. Tickets are non-refundable, except in the event of cancellation or rescheduling of the rooftop party.
4.2. Tickets cannot be exchanged for another date or event.
Event Cancellation/Postponement:
5.1. In the event of cancellation or postponement, ticket holders will be informed via email and/or through our official website. Refunds for the ticket face value (excluding the booking fee) will be issued to the original payment method.
5.2. We shall not be held liable for any additional expenses incurred by ticket holders in the event of cancellation or postponement.
Weather Conditions:
6.1. The rooftop party will take place rain or shine. Attendees are advised to check the weather forecast and dress appropriately.
6.2. In the case of extreme weather conditions or unforeseen circumstances, the event organizers reserve the right to modify the event's schedule or cancel the event. In such cases, the refund policy mentioned in section 5.1 will apply.
Code of Conduct:
7.1. Attendees are expected to behave responsibly and respectfully towards others at the event.
7.2. Any form of harassment, violence, or disruptive behaviour towards other attendees, staff, or performers will not be tolerated and may result in immediate ejection from the event without a refund.
7.3. Attendees are prohibited from bringing any outside food or beverages to the event premises.
Lost or Stolen Items:
8.1. The event organizers are not responsible for any lost or stolen items during the event. Attendees are advised to keep their belongings secure at all times.
Health and Safety:
9.1. Attendees are responsible for their own health and well-being during the event.
9.2. It is advised to consume alcoholic beverages responsibly. Intoxicated individuals may be denied entry or asked to leave the event and the venue without a refund.
9.3. First aid facilities will be available on-site for minor medical needs.
Photography and Media:
10.1. By attending the event, you consent to being photographed, filmed, or recorded for promotional purposes. You agree that the event organizers may use such media without any compensation or further approval.
Changes to Terms & Conditions:
11.1. These Terms & Conditions are subject to change without prior notice. Any updates will be posted on the event's official website.
By purchasing tickets and attending the Hi-Times, you acknowledge that you have read, understood, and agreed to these Terms & Conditions. Failure to comply with any of these terms may result in denied entry or expulsion from the event without a refund.