A place where the impossible becomes possible – where there is always something new to discover, where boundaries are constantly being reinvented. In collaboration with artists and students from the Kunsthochschule Wien, Jean Nouvel has made a vision come true: life in the midst of a work of art. In the run-up, ideas from many young talents flowed together and created something that had never existed before.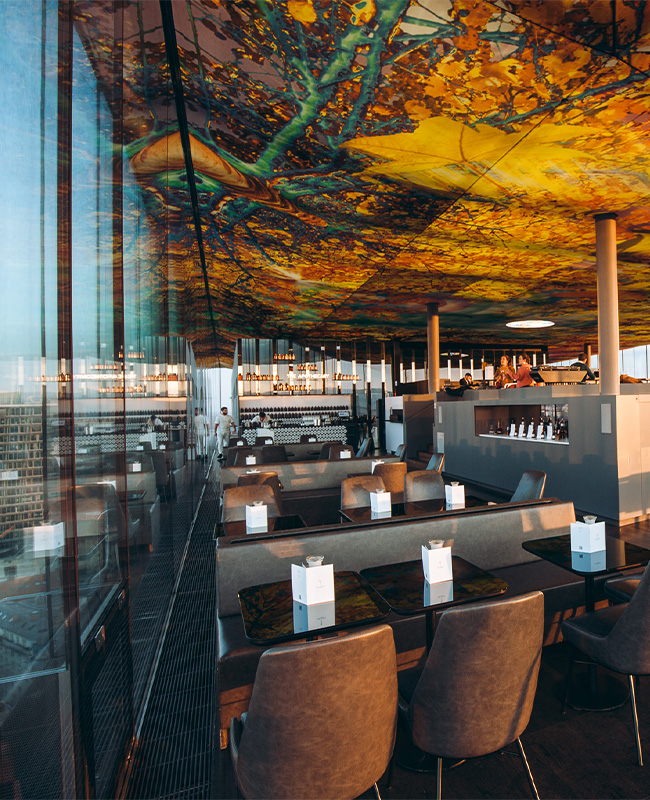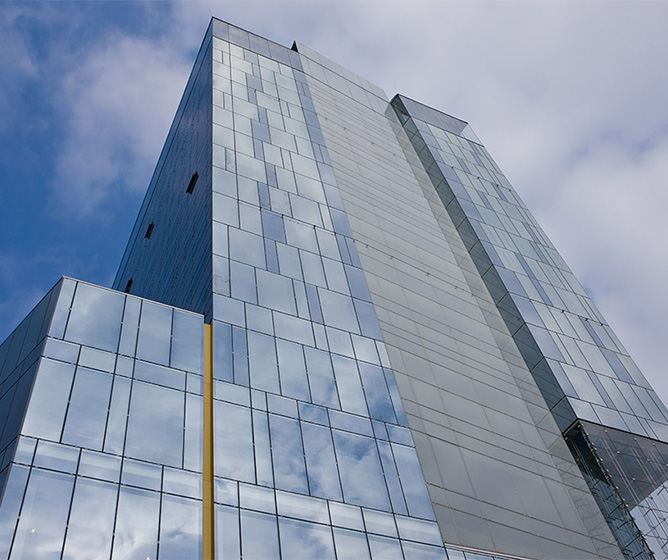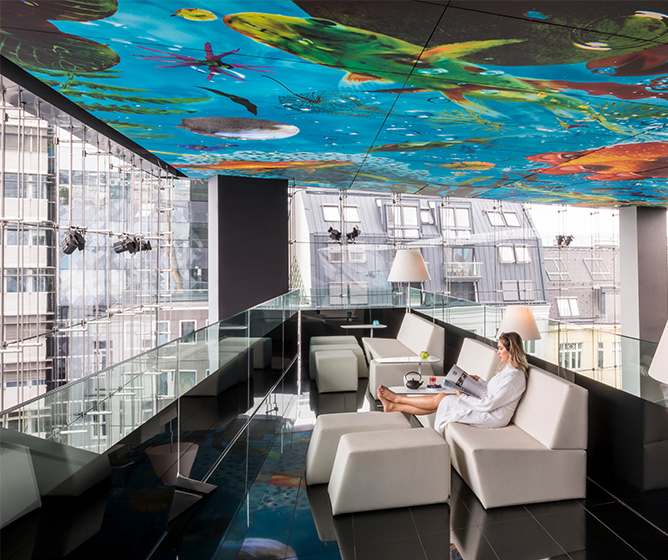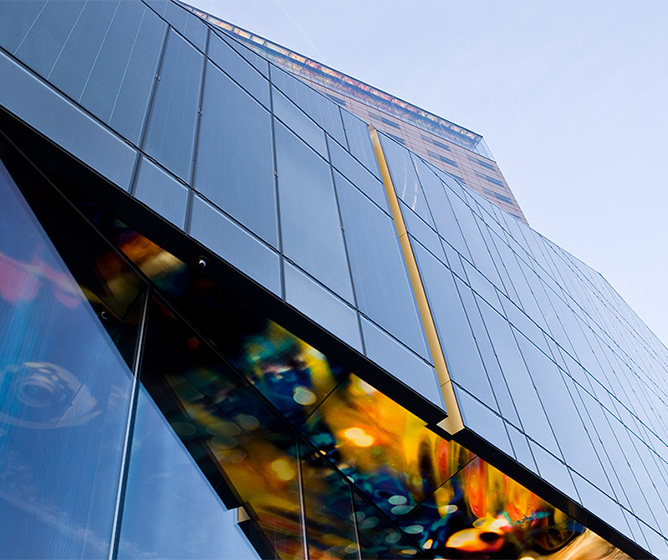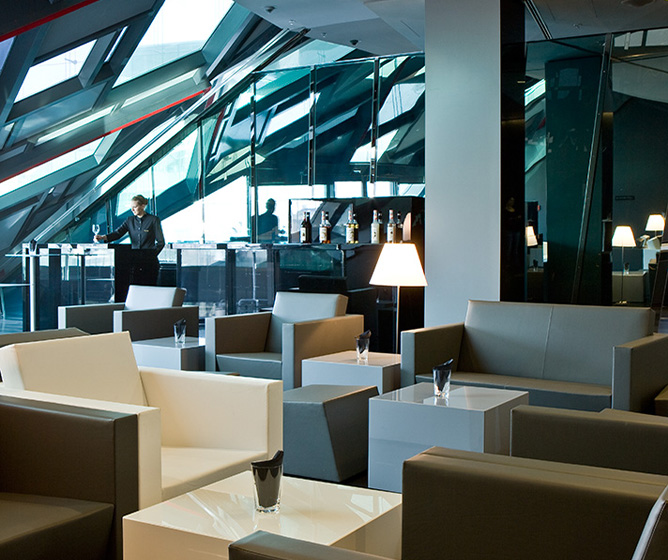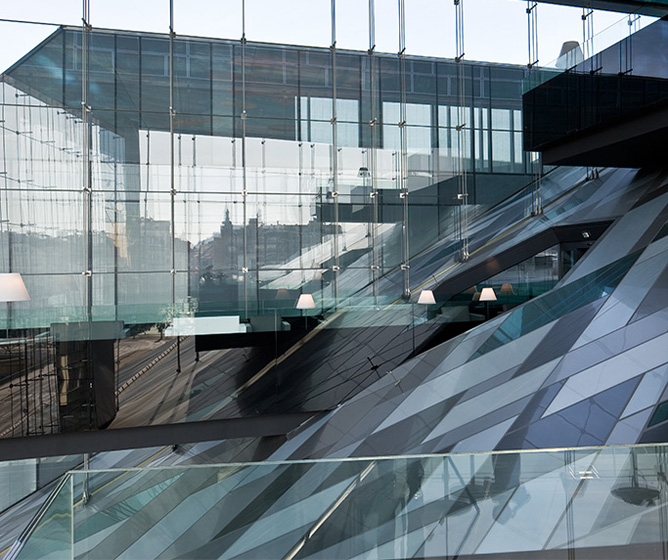 Jean Nouvel
The living dreamscape – An avant-garde masterpiece in the middle of one of the most traditional cities in the world. SO/ Vienna is much more than an ordinary luxury hotel. Built by the French star architect Jean Nouvel, it is rather a work of art that fits into the multifaceted cityscape like a sculpture. Intended as a tribute to contemporary art, Nouvel has collaborated with a team of young artists, completely redefining the concept of the "hotel".
Architect or artist? Definitely a genius in his field. The Pritzker Prize winner is responsible for some of the most spectacular buildings in the world: the Institute of the Arab World in Paris, the Opera in Lyon, the Fondation Cartier in Paris – just to name a few. His most recent projects include the 142 meter high Torre Agbar in Barcelona and the Guggenheim Museums in Tokyo and Rio de Janeiro. For him, a hotel is much more than a temporary home, it is an adventure in the mind.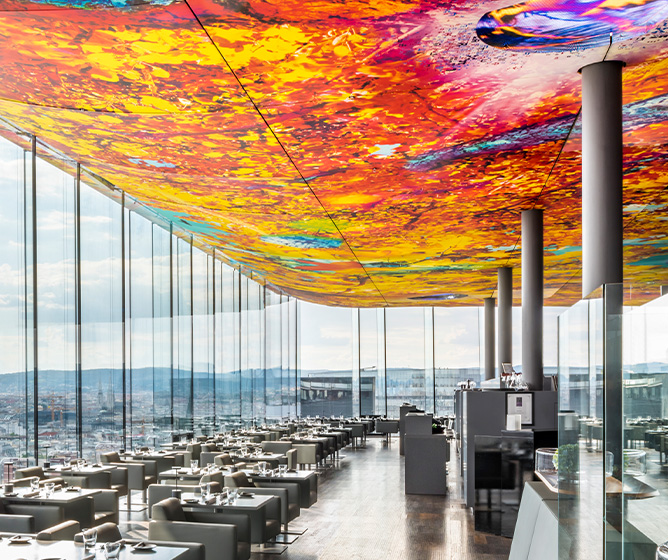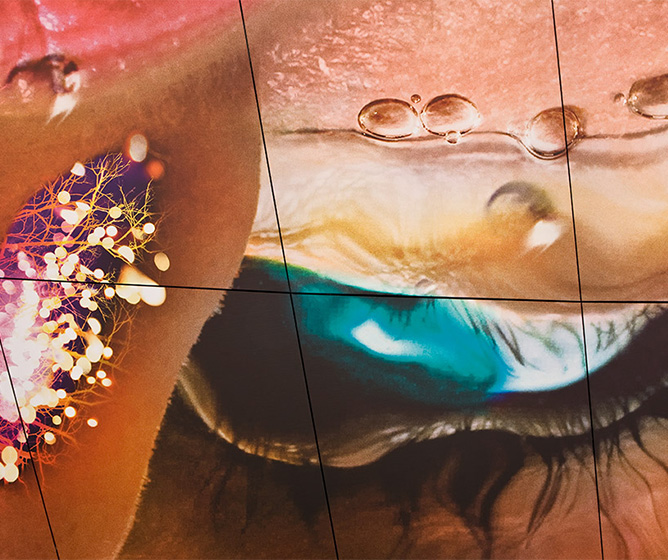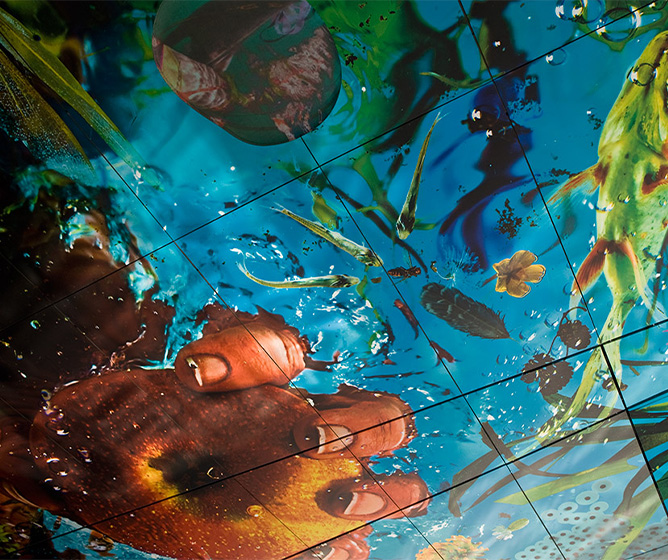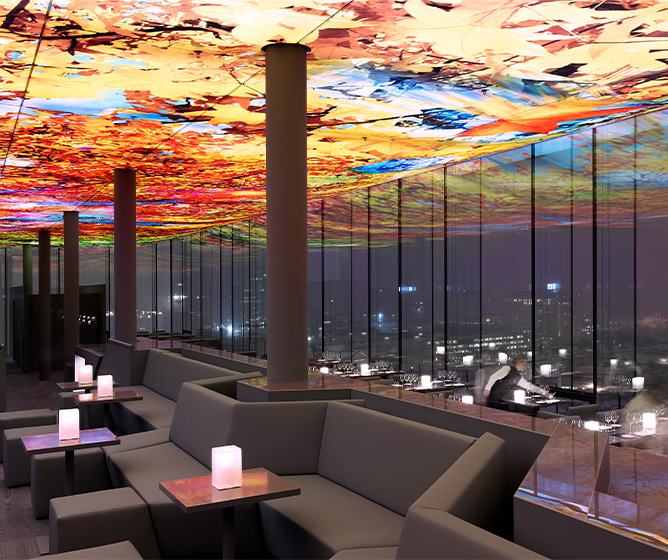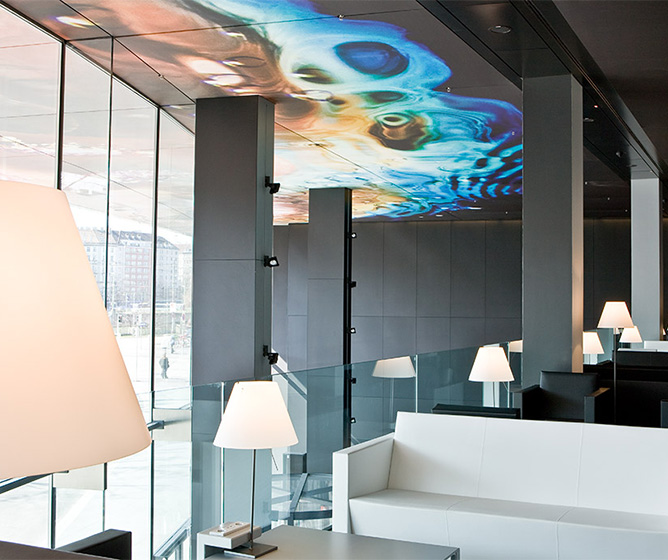 Pipilotti Rist
The Swiss video artist creates an exciting contrast to Nouvel's minimalist architecture. The powerful light ceilings, which shine in a wide variety of colours, take you into fantastic worlds with their constantly changing light and media presentations. The specially developed LED spotlights lend the motifs, which are borrowed from the animal and plant world, a fascinating radiance. She also designed an impressive kaleidoscope of mirrors on the 5th floor.