From the superb lobby to the panoramic rooftop, the bars, restaurant and club of SO/ Paris literally dominate the city's culinary and nightlife scene.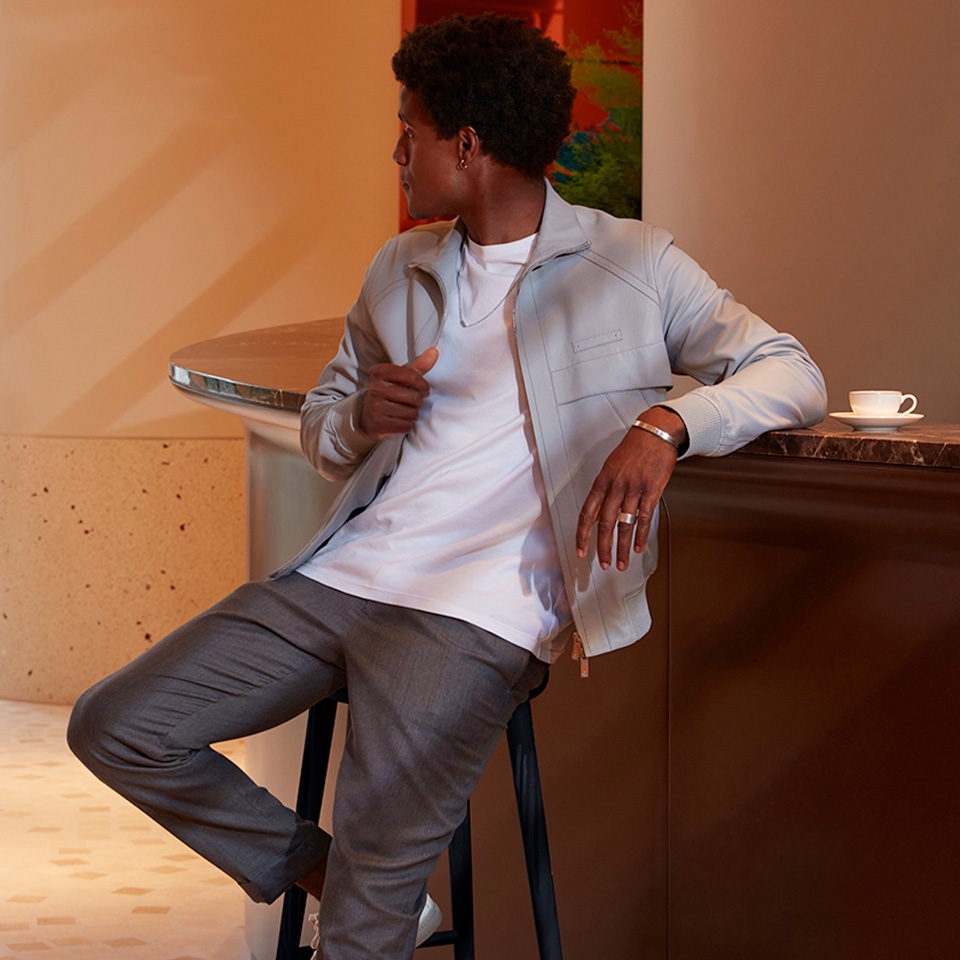 Lobby
Café
The immense modern columns of the lobby immediately catch your eye. The brainchild of the design firm RDAI, this space awakens all the senses as you take it all in, from the mosaics on the floor to the artwork by Neïl Beloufa that brightens the wall – a burst of flora in this universe of marble and glass.
Bonnie
The latest venue from the Paris Society hospitality group, Bonnie pays homage to the sounds of 1968, Bonnie and Clyde, Bardot and Gainsbourg. It has the look of a star, a similarly free and sultry vibe and a name that will never be forgotten.
Restaurant
Take in one of the most beautiful views of Paris from the panoramic terrace of Bonnie Restaurant, a creative French brasserie open from morning to night.
Bar
For a classic or signature cocktail, head to the very top floor of the hotel. We invite you to reach for the heights in a rooftop bar that pulsates with the vibe of a New York penthouse.
Club
Paris's only glassed-in rooftop club has been designed to live unforgettable moments at the top of the SO/. Just you, the stars… and everyone who loves an edgier social scene.