SO/ Uptown
Dubai
Residences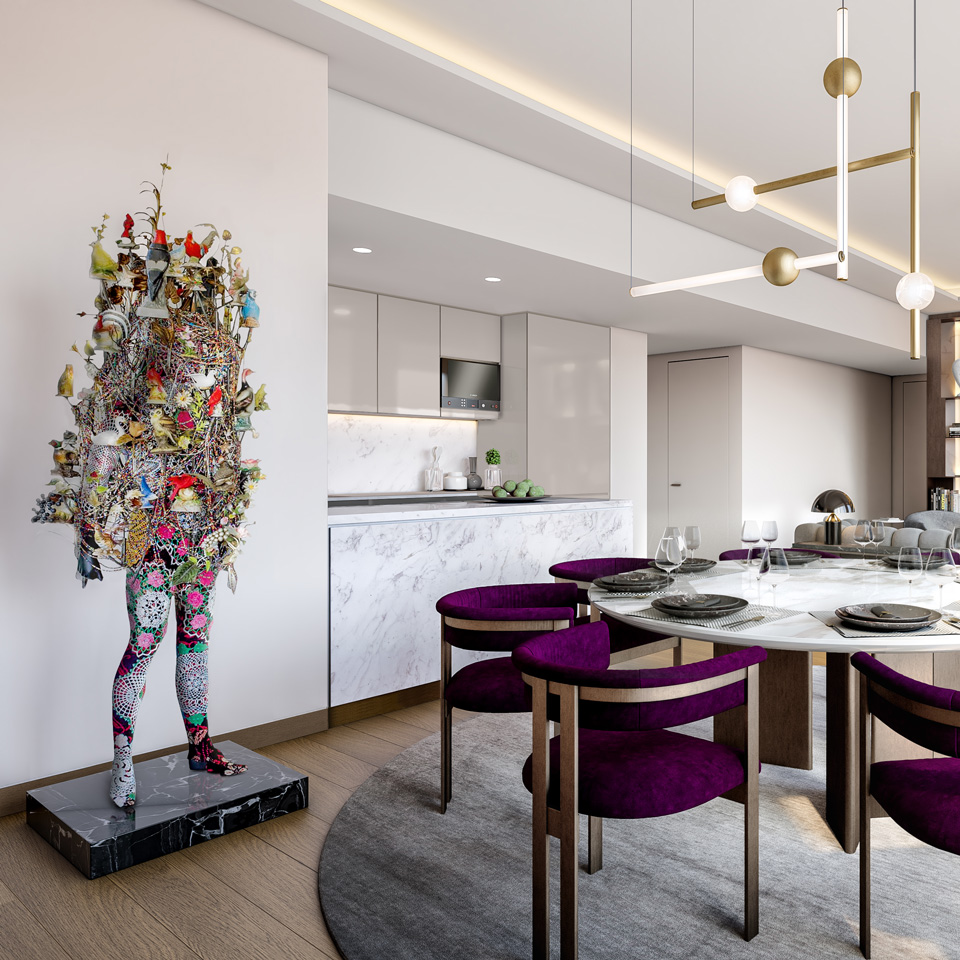 An
Architectural
Marvel
Uptown Dubai is the scene for SO/Uptown Dubai Hotel & Residences – an ingenious creation by internationally acclaimed architects, designers, and artists. Infused with the signature SO/ touch of French elegance and savoir faire, it exudes a refined art de vivre, offering an exciting and immersive new lifestyle experience. Every detail is carefully curated, reflecting the latest design trends. Every aspect is trendy and modern, created expressly to exhilarate and inspire intense living.
The 227 ultra-exclusive branded SO/ Uptown Dubai Residences dominate the top 28 floors of the magnificent Uptown Tower. The residences are perfectly designed to embody kaleidoscopic movement, energy and transformation in time. Each unit integrates the typically French glamour and elegance of the SO/ brand, with a progressive, future-oriented design that surprises and invigorates. The impeccable five-star service ensures that everything is above and beyond expected standards.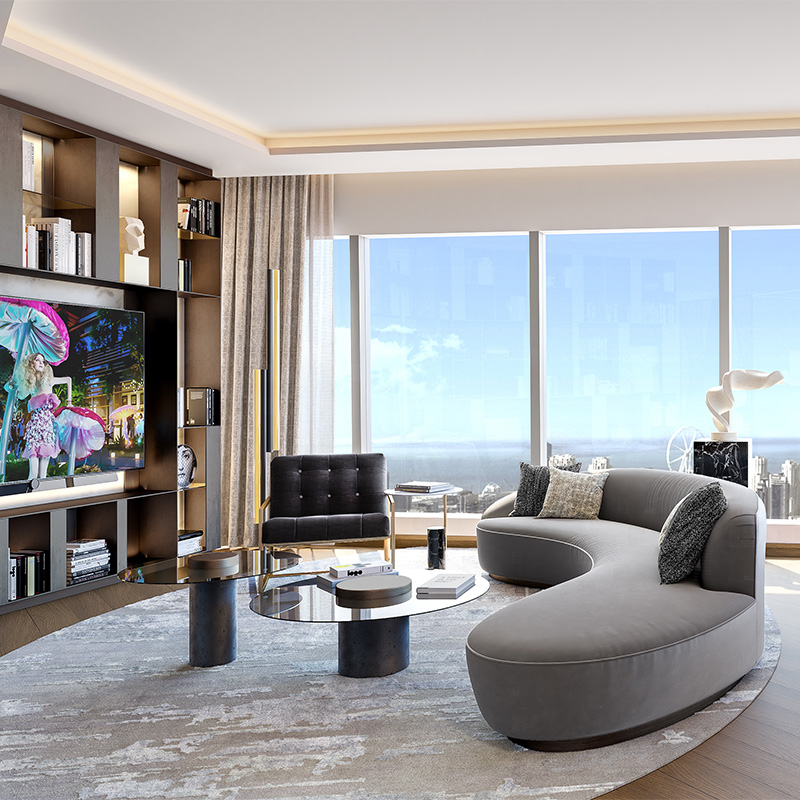 Elevate your
lifestyle
The positioning of the SO/ Uptown Dubai Residences at the uppermost floors of the Uptown Tower ensures breathtaking views of the city, while also symbolising the character and spirit of the residences – the pinnacle of modern luxury living and the fascinating, always evolving SO/ lifestyle.
The prestigious branded residences come in one, two, and three-bedroom models, along with duplexes and penthouses fusing together futuristic energy and momentous design with the signature SO/ French elegance and unbridled joie de vivre.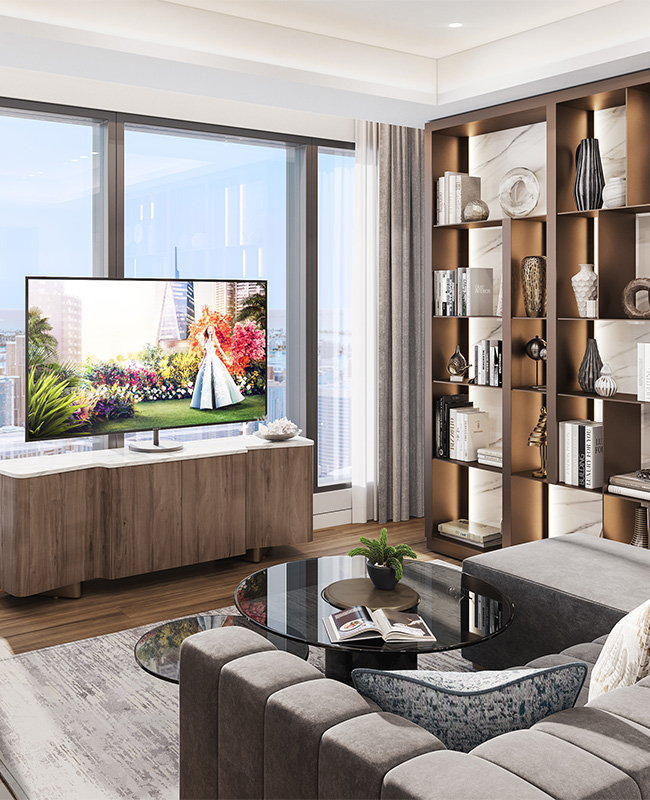 One Bedroom
Apartment
Step into a world of refined living with our exquisite one-bedroom residence where the open floorplan seamlessly connects living spaces and invites natural light to showcase our nature-inspired furnishings, creating a playfully sophisticated atmosphere. The floor-to-ceiling windows offer stunning panoramic views capturing the natural beauty of the surrounding area in all its splendour.
Each detail of this residence has been thoughtfully designed to exude luxury, from the high-end finishes to the impeccable amenities, offering a perfect retreat for those seeking a life of refined elegance.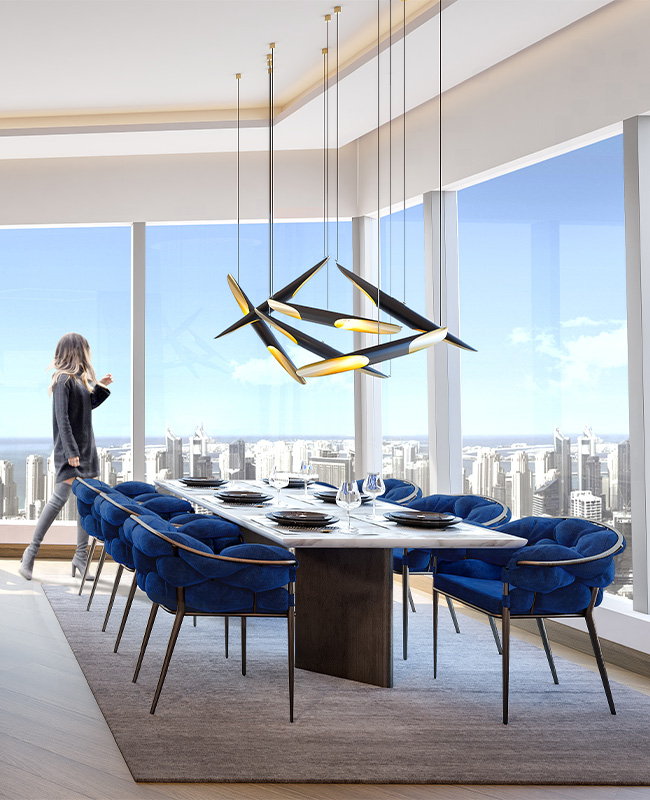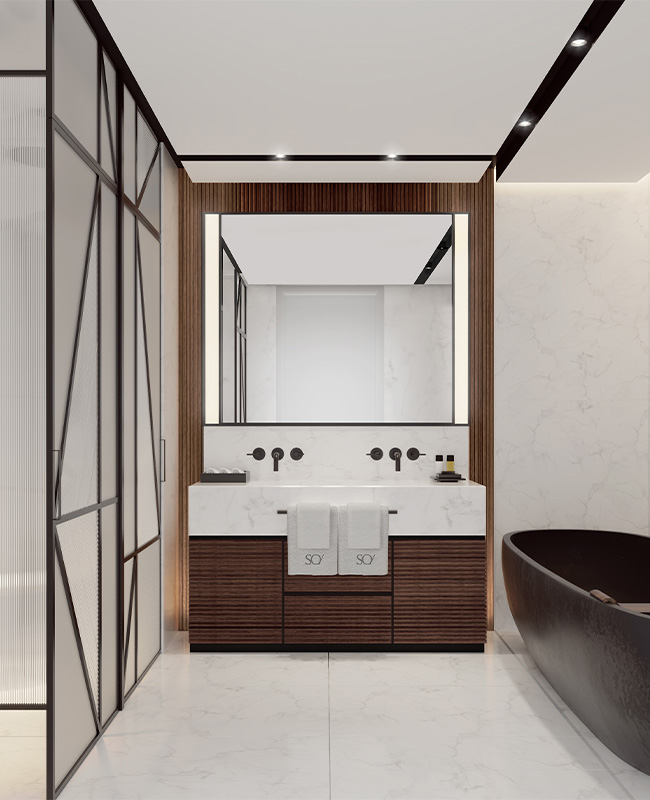 Two Bedroom
Apartment
The two bedroom residence is charismatically languid with its open floorplans, geometric yet nature-inspired shapes for furnishings, artistic accents, and playful splashes of contrasting, dynamic colours. The expansive glass walls provide views that speak of freedom, unlimited possibilities, and infinity.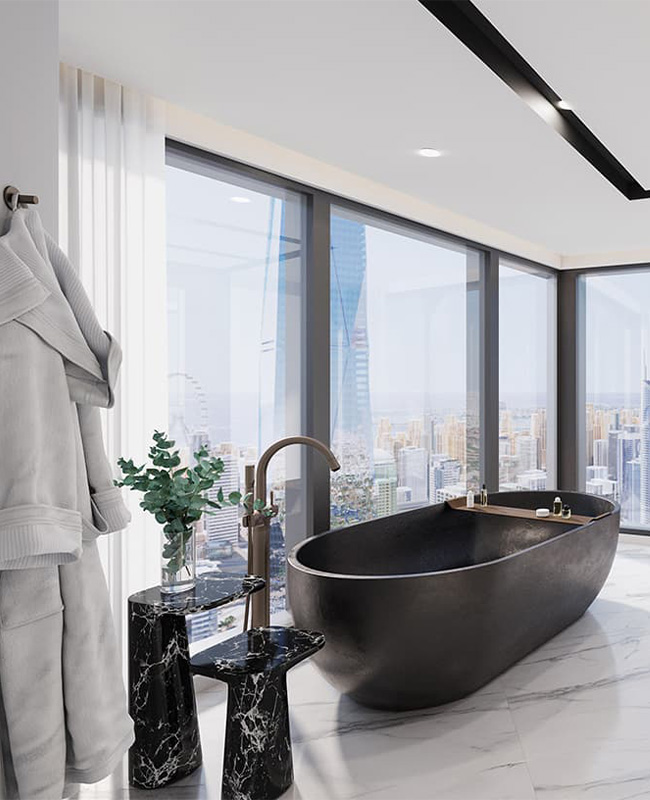 Two Bedroom
Duplex
Immerse yourself in the epitome of sophistication with our stunning two-bedroom duplexes. The harmonious balance of modern architecture and natural elements creates a truly unique living experience. With their spacious layout, these duplexes provide ample room for comfortable living and entertaining, while still maintaining a sense of privacy and exclusivity.
Each unit features high-end finishes, luxurious amenities, and refined design, offering an unparalleled urban retreat for those with a discerning taste for lavish living. Revel in the breathtaking panoramic views that speak of endless possibilities and infinite potential, through the expansive glass walls that bring in the beauty of the surroundings.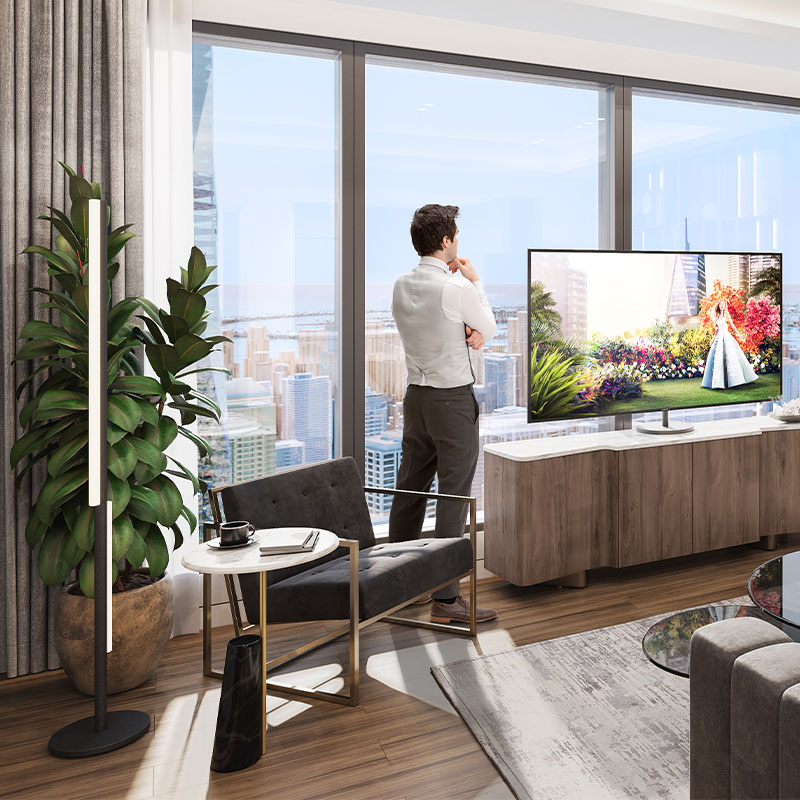 Three Bedroom
Apartment
The three bedroom residence presents a sprawling, lavish personification of inspired and surprising beauty, marrying the glamour of top-class luxury living with a stunning design theme. Unbelievable 360-degree views provide an even greater sense of depth, liberty and imagination. Coming home to SO/ will always be a moment you cherish.